Short Term Loans from £100 to £5000
All Credit Types Considered*
Secure Application Process
Flexible Repayments Of 3-24 Months
No Paperwork Required
Personalised Quote With No Obligation
Apply now
Rates from 9.0% APR to 1721% APR
Representative APR of 79.5% (variable)
Here's an example to illustrate: If you borrow £1000 for 12 months, your monthly payment will be £116.52. The total amount repayable will be £1392.63, including £392.63 in interest. The interest rate is 79.5% (variable)
Interest rates range from 9.0% APR to 1721% APR. You can request a quote without any obligation. The APR you receive will depend on your personal circumstances. Our loans are available for amounts between £100 and £5000, with terms ranging from 3 months to 36 months
Please note that we are not a direct lender. As a fully authorised and regulated credit broker, we connect you with lenders. The quote and APR you receive will be tailored to your specific circumstances
Bizzy Loans is a loan matching service. We will submit your information to our trusted panel of lenders to obtain a personalized quote with the lowest possible APR for you
If we are unable to find a loan suitable for you we may present you with alternative financial products and services, including credit building tools
Please note that these services may involve a monthly fee, please read carefully before opting in
Our loan matching service is FREE to use and we will never charge you a fee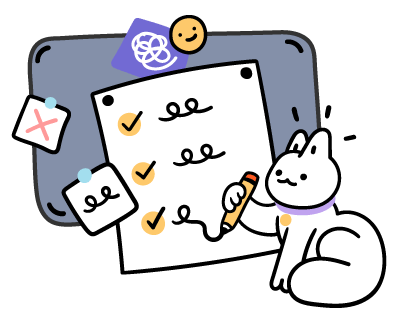 Why apply for a Loan through Bizzy Loans?
Fast and Efficient Application Process
We process over 2000 applications every day
Receive an instant decision within minutes
If approved, get the funds deposited directly into your bank account within a short timeframe
Flexible Repayment Options
Tailor your loan repayment to suit your financial situation with flexible repayment plans and convenient options
24/7
Open 24/7 365 For Your Convenience
Unlike traditional lenders we are always open
Instalment Loans from Bizzy Loans
When you're looking for an instalment loan fast – Bizzy Loans can help. Our online lending network arranges instalment loans for thousands of customers across the UK every day. Let us know how much you want to borrow, and how long you need to repay your loan. Our new application form can be completed in under two minutes, and we can usually give you a loan decision from a lender in less than ten minutes. Apply now, and approved loan funds could be deposited in your account quickly
Representative APR of 79.5% (variable)
Here's an example to illustrate: If you borrow £1000 for 12 months, your monthly payment will be £116.52. The total amount repayable will be £1392.63, including £392.63 in interest. The interest rate is 79.5% (variable)
Apply now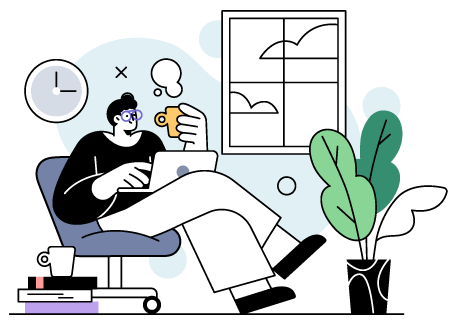 I've been struggling to get a loan for a while because of my up and down credit history, Bizzy found me a lender and I had my loan approved the same day
Gillian, Newport
I was amazed how quickly Bizzy Loans came up with a suitable Lender for my needs
Jonus,Theale
Fast and efficient are the best words I can use to describe this service
Caleb, Hull
FREQUENTLY ASKED QUESTIONS
At Bizzy Loans your personal information is the utmost importance to us. We are registered with the Information Commissioners Office (ICO) our Data Protection Registration Number is: Z3624187. All information provided by you will be treated with the highest standards of security and confidentiality and in accordance with the Data Protection Act 2018
All information that you supply us with is safe and secure. To protect any personal information you provide to us throughout your loan application we use SSL EV security – the highest level of security available. This ensures data passed between the web server and your browser remains private
When you provide Bizzy Loans with your personal data, we promise that we will only use it to process your loan application. Whilst completing our online application, you will be given the opportunity to opt-in to receive information from us and our trusted third party partners via email and/or SMS. You will only receive information about products, services and offers that might be of interest to you, and you can opt-out of these messages at any time. For further details please see our
Yes, Bizzy Loans is fully authorised and regulated by the Financial Conduct Authority (FCA). We are entered on the Financial Services Register under FRN 727348
As a flexible lending platform, Bizzy Loans doesn't need your entire financial background or a flawless credit score to be able to secure a loan offer. Our lenders criteria is simple. You qualify to apply for a loan with us if you answer yes to the following questions:
» Are you over 18 years of age?
» Are you a UK resident?
» Are you employed and earning over £500 net per month?
» Do you have a valid debit card that is linked to the account your salary is paid into?
» Do you have a valid email address and mobile phone number?
We welcome applications even if you don't have a good credit score or haven't ever had credit in the past
Our lenders loans are designed to make loan repayments manageable, and they offer repayment period of between 3 to 24 months. When you complete your application, let us know how long you think you'll need to repay and we'll try our hardest to match your requested repayment terms
At Bizzy Loans we welcome loan applications from any credit background – good credit isn't necessary. We understand that everyone can struggle with cashflow issues or money management matters from time to time, and we don't feel our customers should be punished for this. Whether you've never borrowed before, have had missed payments in the past or historical defaults, we welcome your application. As long as you meet our qualifying criteria and can afford the loan repayments, we will try our hardest to match you with a lender that meets your requirements
Quick, easy and secure and designed with our busy customers in mind. We've streamlined our application so that it can be completed in minutes, on the go from your mobile, tablet or your laptop. Once you've completed your application, it generally takes us less then ten minutes to search our panel of lenders. If a successful match is made, you will be redirected to the lender's website to complete any necessary final steps
Bizzy Loans offers loans with Annual Percentage Rates (APR) which range from 45.3% APR to 1721% APR. The final rate offered to you is dependent on a number of different factors, including loan type, lender and your personal credit status. It is important that you take the time to read the term and conditions of the loan offer carefully when you receive it, and that you understand the repayment terms, APR, and any additional charges or loan fees. Only once you've familiarised yourself and are happy with the terms should you accept your loan offer
Please see the Representative Example below:
Representative APR of 79.5% (variable). Here's an example to illustrate: If you borrow £1000 for 12 months, your monthly payment will be £116.52. The total amount repayable will be £1392.63, including £392.63 in interest. The interest rate is 79.5% (variable)
IMPORTANT INFORMATION
Collection Practices
It is important that you only apply for amount that you are sure that you can safely afford and repay. If once, after you have received your loan, you have a change in circumstances or become vulnerable please contact your lender direct who will have detailed policies and procedures in place to assist you. Further information will initially be found on your loan agreement or on the lender's website
Contacting your lender will provide you with the best opportunity to perhaps reschedule your loan repayments or discuss further options in more detail to avoid adverse action. Changing repayments of your loan amount could incur further charges or interest, the details of which can only be discussed directly with the lender of your payday or instalment loan. If no attempt is made to contact your lender and update them on any circumstantial changes or make the lender aware of any difficulty in paying back what you owe; they reserve the right to pass on your details to third party debt collections agencies or organisations that will attempt to recover the debt
Lenders usually reserve the right to utilise the Continuous Payment Authority to continue to attempt to take payment from your card up to 90 days past your due date. This is only done if it is in line with the terms of your agreement. Please check your own Terms and Conditions on your signed loan agreement for details
Non Payment Implications
Missed or late payments are recorded on your credit report for six years. Lenders can view this if you are applying for credit in this time. If you have missed payments, it may suggest to them that you are in some sort of financial difficulty and may have trouble paying back any new credit repayments should they give you a loan
Important things to remember:
Don't borrow money if you know you will struggle to pay it back
Don't ignore the situation, contact your lender as your first port of call
Please be aware that if do not repay your loan at the agreed date between yourself and your lender, this will result in your lender reporting your case to the Credit Reference Agencies; which may have a negative effect on your credit score. This may negatively impact your ability to obtain credit in the future for services such as car finance, mobile phone contracts or satellite TV subscriptions. If you default, you may be charged a collection fee (which varies from one lender to another), plus interest on the balance outstanding at the interest rate payable under the agreement. You must pay your lender any reasonable expenses and costs that may be incurred in taking steps to enforce (for example, via County Court Judgments), or attempt to enforce, the lenders rights against you under your agreement
Late or non-payment could lead to further interest and/or charges being added to your account
Consumer Advisory:
Bizzy Loans is a loan matching service. This site will submit the information you provide to a panel of lenders. All applications will be subject to credit checks and affordability assessments. Bizzy Loans will not perform a credit check, lenders will complete a soft search when assessing your eligibility for a loan. If you accept a lender's loan offer, they may perform a hard credit search to register the loan to your credit file
All applications will be subject to credit checks and affordability assessments in line with responsible lending. Loan terms, conditions and policies vary by lender and applicant qualifications. Late or missed loan payments may be subject to increased fees and interest rates. Not all lending partners offer up to £5,000 loans, and not all applicants will be approved for their requested loan amounts. Loan repayment periods vary by lender also. Lenders may use collection services for non-payment of loans
Not all borrowers will qualify for a loan, the operator of this website does not engage in any direct consumer lending, we simply provide a FREE loan matching service to the public. To operate this service we receive a commission from the lender we refer you to
Auto Decisioning allows lenders to make a decision on your loan application without the need for human interaction, for more information please contact your lender or see their privacy policy
* As part of the process of applying you are agreeing that lenders will carry out a soft search on your credit file to assess your eligibility for the product you are applying for. Soft searches are only visible to you and do not affect your credit rating. Should you elect to move forward with a loan product, the lender may then convert the soft search into a hard search which will be visible to other credit providers and yourself. A hard search can negatively impact your credit score